The People's Game: Why Football and Right-Wing Populism Might be the Perfect Match
By Michael Cole
23 March 2020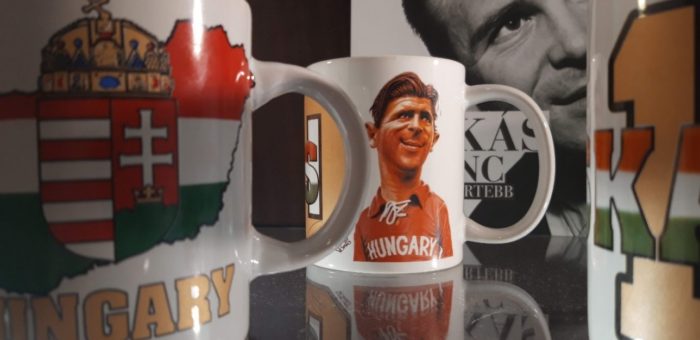 When asked if he would consider going into politics, Liverpool manager Jürgen Klopp was unequivocal: "I will never. I have too much common sense". But at a time when football coaches' views on Brexit are almost as likely to make headlines as their results on a Saturday afternoon, it's hardly surprising that some might feel the likes of Klopp could do a better job at leading the country than those currently in power. And though most ex-players like Peter Crouch share Klopp's reluctance to go anywhere near the political arena, others have wholeheartedly embraced the opportunity to make the switch. Perhaps most notable in the UK is Gary Lineker. Described by VICE News as one of the most important left-wing liberal voices of our time, the former England goalscorer nowadays seems to relish attacking Trump, Farage, and Brexiteers on Twitter. But where Lineker's role remains that of a critical commentator, others such as Tbilisi mayor Kaka Khaladze, or Liberian President George Weah, who once upon a time faced each other on the pitch in Italy's Serie A, have gone much further and gained prominent positions in their respective countries' political lineups.
So, despite governing body FIFA's laughable claims that there is no place for politics in football, it's clear that the two are unavoidably entwined. And of course, right-wing populists have kept their eyes firmly on the ball, quickly spotting the potential of the 'people's game'. But just like trying to find anything tangible that links populist parties from as far and wide as Brazil, Ukraine, New Zealand and the Czech Republic, the connections between this form of antagonistic politics and football vary considerably.
Take former True Finns Leader Timo Soini for instance, whose fondness for wearing the blue and white scarf of Millwall cemented his image as an ordinary guy with working class values. In fact Millwall's well-known chant 'No-one likes us, we don't care' seems a perfect fit with Soini's self-portrayal as a proud outsider unafraid to speak his mind. Before him, there was Jörg Haider, the Austrian far-right populist who thought becoming president of FC Kärnten would solidify support in his home county of Klagenfurt. And, to an extent it worked. Kärnten have since gone out of business, but not before gaining promotion to the Austrian top flight and winning the Austrian Cup. Haider even managed to get Klagenfurt accepted as a host city for the 2008 European Championships, using the opportunity not only to attract tourists to the region, but also to promote his own brand of far-right nationalism. All this despite his lack of any actual interest in the game of football itself.
But where Haider can be accused of jumping on the football bandwagon, other populists do have a genuine love for the game. Take Turkish leader Recep Tayyip Erdoğan for example, who as captain of IETT Spor had a glittering career on the field prior to politics. Or Hungarian Prime Minister Viktor Orbán, who before embarking on an illiberal democratic project to 'Make Europe Great Again' was more concerned with tackling the Hungarian football elites as a member of Videoton's youth team. Eagle-eyed fans have even spotted Orbán's appearance on an early version of the game 'Football Manager', where the computer-generated version of the Hungarian leader is particularly strong at 'Teamwork', and has high levels of 'Natural Fitness' and 'Aggression'. But, what is it about football that proves almost as irresistible to populist leaders as it does to successive generations of supporters?
Political football
Well, let's start with one of the key tenets of populism; the view that society is divided dichotomously into a 'pure people' on one side, who are exploited by a 'powerful and corrupt elite' on the other. It doesn't take a football expert to know that part of the job description for supporting your club usually involves hating your rivals, with often little else fans of different teams can bond on than mutual disdain for a common enemy. Now, that enemy for populists may be immigrants, liberal media or the corrupt elite in Washington, but in football it's much more likely to be Manchester United or Chelsea. This way in which notions of 'us and them' are sewn into the fabric of football supporters' identities is just one feature of the game that may make widely held societal prejudices appear more visible in the sport then elsewhere. In fact, the dichotomy was best expressed in football terms by Sporting Lisbon President Bruno de Carvalho, known as the 'Donald Trump of Portuguese Football', who eloquently declared 'If you're not with Sporting, you're all shitheads'.
And according to scholars of populism, this kind of rhetoric is most effective when delivered by a charismatic leader acting as champion of the people, whose aim is quash the current order and return power to the ordinary man. In a similar vein, a football coach's ability, or lack of, to build rapport with their own 'people' – the fans – can have a huge effect on whether they remain credible enough to stay 'in power' at their club. A Manchester United manager blaming himself and not the referee for a defeat for example, is the football equivalent of Boris Johnson admitting the infamous claims on a London bus that Brexit would save the NHS £350 million were actually ever so slightly exaggerated. It's never going to happen.
And as for all this post-truth politics of alternative facts and fake news that we're now so familiar with, well, that was mastered by football managers long before Donald Trump decided to open a Twitter account. In a recent study Trump's media interview strategies have drawn parallels with those employed by Tottenham Hotspur manager Jose Mourinho. Both men have proved highly adept at launching aggressive, and often improbable, counter-attacks when cornered by inconvenient truths. Whether it's blaming a ghost for scoring your opponents' winning goal, or criticizing Denmark for not wanting to sell Greenland to you during a genuine climate emergency, the tactics are uncannily similar. And if you think I'm exaggerating the resemblance, try taking this quiz in The Guardian to see if you can tell the two apart. Not so easy, right?
Moving the goalposts
But it's not just managers' interview techniques that make football attractive to right-wing populists. Some are also translating their passion for the beautiful game into vehicles to bolster support. And, here again, approaches vary from country to country. In Brazil, Jair Bolsanaro's 2018 successful presidential campaign was boosted considerably by a host of Instagram endorsements from some of the football-loving country's biggest on-field stars. Even more astute perhaps was Recep Tayyip Erdoğan, who seized the opportunity to pose with prominent German footballers of Turkish heritage, including Arsenal midfielder Mesut Özil, prior to an upcoming election. The PR stunt was a creative way to circumvent laws preventing campaigning inside Germany to the huge Turkish diaspora whose votes he coveted. However, Özil's embrace of Erdoğan invited huge amounts of criticism amounts criticism in the Bundesrepublik, with the Arsenal midfielder citing the resulting racially-charged abuse as the reason behind his high profile retirement from the national side in 2018. Clearly, Özil feels much more appreciated by the president of his parents' homeland than by the German Football Association, to the extent that he even turned to Erdoğan to perform the duties of best man at his summer wedding.
However, A-list celebrity footballers aren't always so open to the advances of controversial political leaders. Just ask Chechen strongman Ramzan Kadyrov, who thought he was on to a winner when the Egyptian national team, complete with star striker Mohammed Salah, chose capital city Grozny as their base for the 2018 World Cup. It could have been the offer of honorary Chechen citizenship, or perhaps the dispute with the Egyptian FA over image rights, but Salah's visible discomfort at being coerced into a number of publicity shots with Kadyrov fueled rumours the Liverpool striker was considering quitting the national side all together. Salah's refusal to play ball probably came as a surprise to Kadyrov. After all, a host of World Cup heroes including Diego Maradona, Luis Figo, and Franco Baresi had have been much more obliging. Not only did they fly to Grozny for a charity match but kindly lost the game to 'Team Caucasus', featuring none other than Kadyrov himself in a starring role.
So, in the absence of a compliant world-renowned superstar with Champions League experience to provide a personal character reference, what is a populist leader to do? Well, perhaps the most effective trick they have up their sleeves is the ability to invoke nostalgic longing for a golden age when the nation was mighty and life was just way better. And so it is surely Viktor Orbán who has got his tactics spot on here by shoehorning his favourite sport into visions of a greater Hungary. Not content with spending billions of forints at home building stadiums and training facilities to revive the fortunes of the long suffering national team, Orbán is also busy investing in football academies in Southern Slovakia, Romanian Transylvania, and Serbian Vojvodina to boost the loyalty of the significant Hungarian minorities living outside the country's borders. But you don't even have to leave Budapest's busy tourist district to notice what it is that makes football a particularly potent weapon for a populist in the Hungarian context – a glorious past.
Back to the future
In the 1950's, Hungary were quite simply the best team in the world, a status cemented with a 6-3 demolition of England at Wembley and followed up by a crushing 7-1 win in Budapest. The 6-3 has become part of the Hungarian national myth, celebrated in a huge mural and more than one bar in the capital, not to mention a successful comedy film released in the late 90's. And the lead role of this much-loved Hungarian classic is unquestionably Ferenc Puskas in his iconic red number 10 jersey. His name adorns a metro station, conference centre, and brand new state-of-the-art national stadium, which opened earlier this year. Puskas' face can also be seen on mugs, t-shirts, keyrings and CDs in Budapest's souvenir shops sitting alongside bottles of Bull's Blood wine, and magnets shaped like paprika. However, for ruling party Fidesz, who started out as an anti-communist youth group, incorporating the star of an ideological victory over capitalist imperialism into their illiberal democratic nation-building project, requires more than a dash of creativity. Although Puskas left communist Hungary for Real Madrid shortly after the 6-3, those souvenir shirts bearing his name are almost all embroidered with the hammer and sickle logo of the Hungarian People's Republic that his team represented, and Fidesz so vehemently detest. Who knows whether those Magyar shirts would have retained their red stars if a 2017 draft bill to ban Communist symbols in Hungary, had actually come into effect.
There is definitely more than circumstantial evidence to suggest Orbán believes football can become a modern day 'Opium of the People', distracting the Hungarian population from the issues that actually matter. But the victories he's managed to achieve away from home, might be cancelled out by conspicuously-funded vanity projects, almost literally, on his own doorstep. It's difficult to imagine a more visible sign of a leader's excesses than the shiny new Pancho Arena, built just 20 metres from his front door in the tiny village of Felcsút. The stadium has a capacity almost twice the size of the town's population, and unsurprisingly has become an easy target for critics. But, fuelling the protests of liberal journalists who have been marginalized considerably in the current Hungarian media climate, is nothing compared to pissing off thousands of the most passionate and partisan football supporters in the world.
For that we have to return to Recep Tayyip Erdoğan, gleefully playing with fire by taking on fans of Istanbul's so-called 'Big Three' – Besiktas, Fenerbahçe and Galatasaray – who have dominated the Turkish top-flight since the 1980s. Despite joining forces in the Taksim Square protests back in 2013, there is usually no love lost between followers of Istanbul's footballing heavyweights. But now, once again they are all singing from the same hymn sheet, with anti-government chants becoming crowd favourites on match-day at stadiums across the city. And this time it's not just political, it's football. Erdoğan's childhood affection for Fenerbahçe has given way to a well-publicized affiliation with nouveau-riche Başakşehir, who have emerged as genuinely capable of smashing The Big Three's championship monopoly. However, even though ticket prices remain suspiciously low and Erdoğan has used political rallies to urge party members to attend games, Başakşehir's meagre fanbase suggests their sudden rise to the top could be down to more than just a little help from some powerful friends.
Nevertheless, it still remains to be seen if the likes of would-be mayor of Istanbul Ekrem Imamoglu, himself a decent amateur player, can count on the Big Three's support to launch a successful offensive against Erdoğan's AKP. And though some predict Viktor Orbán might end up paying the penalty for investing so audaciously in the sport, maybe one day a new generation of Hungarian footballers capable of eclipsing the 6-3 will eventually emerge. In Slovakia, Transylvania and Vojvodina at least, the soft power strategy employed by someone who admits his passion for football surpassed his natural talent, thus far seems to be a winning one. So let's imagine for a moment an aspiring populist leader being asked a similar question to the one faced at that press conference by Jürgen Klopp. "Would you ever consider going into football?" Surely based on the evidence we've seen so far the only reasonable response could be an emphatic "Yes, I have too much common sense not to."
Original version of the blog post published on lossi36.com.