Workshop 'Interdisciplinary Area Studies Methods I'
Dates: 29-31 August 2018
Location: UCL School of Slavonic and East European Studies, London
The objective of this workshop was to introduce the ESRs to different aspect of PhD research.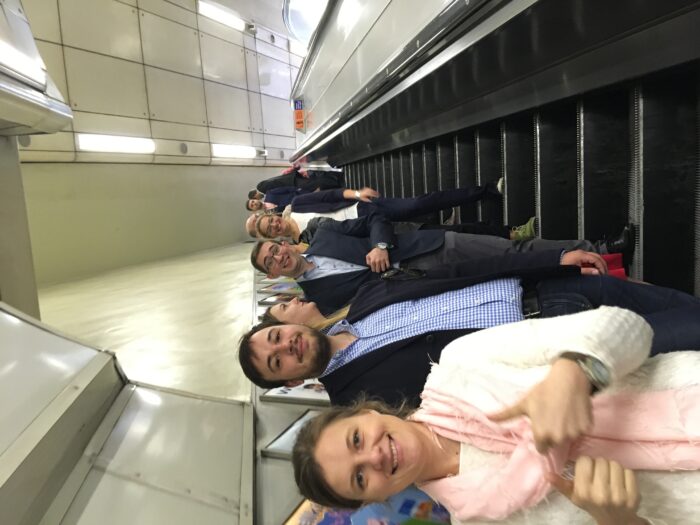 Programme:
Day 1: 29 August 2018
10:00 Writing a PhD: an introduction
Richard Mole gave a presentation on 'Starting your PhD', which included a discussion on Research Ethics.
Recognising that PhD research can be solitary and stressful, an advisor from UCL Student Support and Wellbeing organised a session on 'Well-being for new PhD Students'.
With a view to their future careers and to the completion of the Career Development Plan, a Doctoral Skills Development Manager at UCL gave a talk on 'A Career in Research'.
13.00 Work Package meetings
This was an opportunity for the ESRs and the Work Package leaders to discuss the first steps of the research process and the links between the individual projects within each Work Package.
15.00 Effective academic writing
A session on effective academic writing in English was run by Adair Richards, an external consultant
Day 1: 30 August 2018
10.00 Building Blocks of Research
With a view to the Research Design deliverable, Jan Kubik gave a presentation on social science ontology and epistemology, variables and their operationalisation, methodologies and methods.
14.00 Literature Review
With a view to the Literature Review deliverable, Richard Mole gave a presentation on how to research and write a literature review.
Day 3: 31 August 2018
9.00 Work Package meetings
WP leaders met with their ESRs to reflect on the various lectures, presentations, readings and discussions of the previous four days.
10.00 Plenary feedback session
All the ESRs met with the PI, the scientists-in-charge and the work package leaders to give their feedback on the workshops.